Did you know a lot of indicators are repainted? That means the past signals are updated in order to make the indicator more efficient. GenPips doesn't provide any repainted signal, all our signals are real and not faked. This is a main difference for trading seriously.
Whether you are a scalper, a day trader or a swing trader, this indicator will help you to take position safely and make some profits.
More than one year of research have been necessary to design this tool and make it easy to use: 
Just Follow the Trend!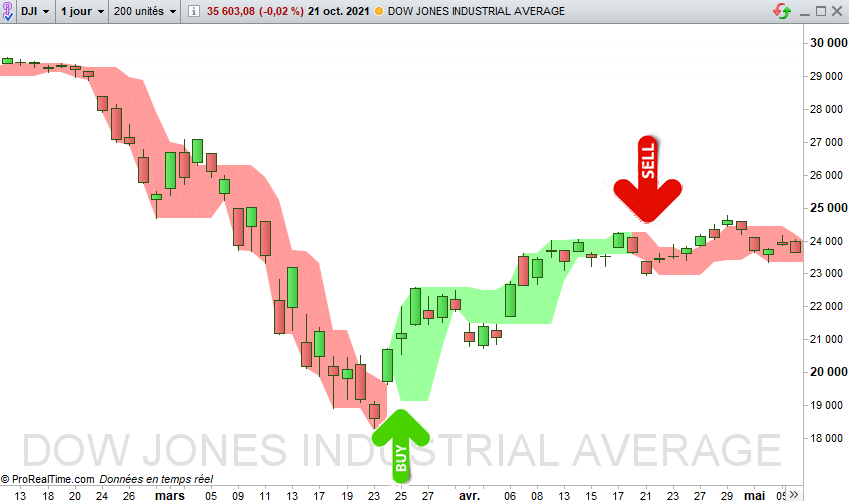 If you like this product but you can't buy it, please add this product into your favorite list for supporting us
If you plan to use our indicator on a ProRealTime Premium Licencing (up 100 charts At Time + Nasdaq + NYSE + Euronext), you can apply to our dealing offer for Interactive Brokers, Saxo Bank or IG (30€/month instead of 68,85€/month at regular price)
DAX 20 ticks normal mode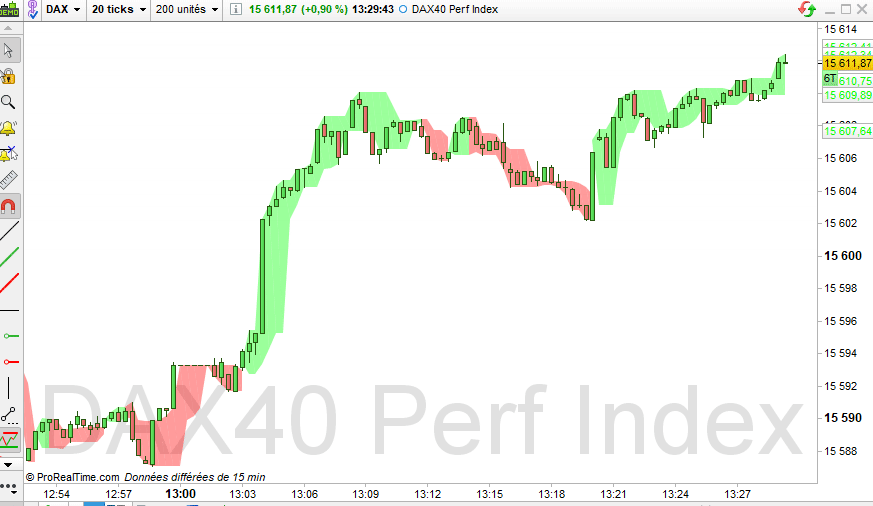 DAX 20 ticks trendfollowing mode

Dow Jones 1 Day day trading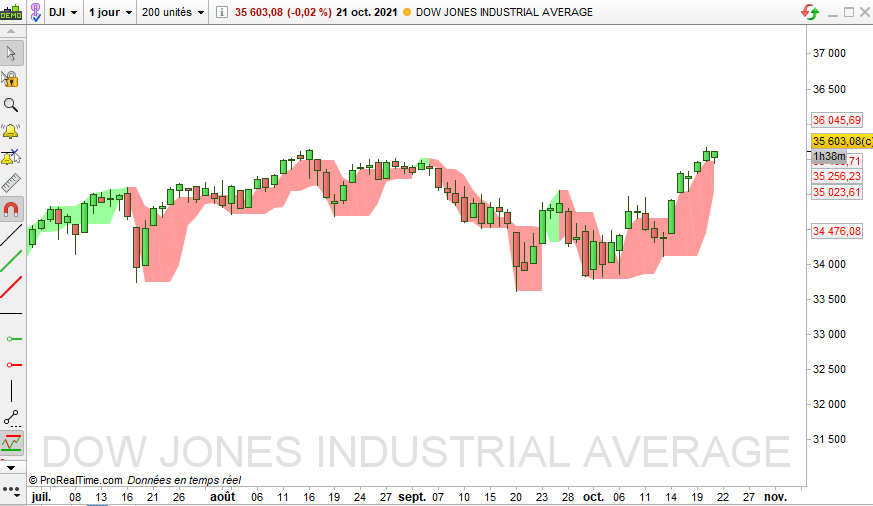 Release notes

3.0 (11/13/2021)
Scalp mode (previous default version)
Intraday mode (new default mode)
TrendFollowing mode
DeepSignals mode
2.1 (11/12/2021)

Better Trendfollowing AutoTriggering mode
Deep Call Signals detection added
Some Bad Signals have been cleared
Please Add A Review If You Like This Product
2.0 (10/19/2021)

Trendfollowing mode added
1.0 (09/28/2021)

Initial release

How to set your alerts in ProRealTime

BUY alert setup
Trend (current period) = BridgeBandTop (current period) at closing bar
SELL alert setup
Trend (current period) = BridgeBandBottom (current period) at closing bar

Market configuration

Euronext Day Trading
H1 as recommended Timeframe

Euronext Swing Trading
H4 or D1 as recommended Timeframe
US Stocks Scalping
Enter on M1 Timeframe signal after a M5 Timeframe pullback

US Stocks Day Trading
Enter on H1 Timeframe signal after a H4 Timeframe pullback
US Stocks Swing Trading
Enter on D1 Timeframe signal
Crypto Day Trading
H1 as recommended Timeframe

Crypto Swing Trading
H4 or D1 as recommended Timeframe